With rabbit theme, Shanghai Zoo answers zodiac queries
2023-01-21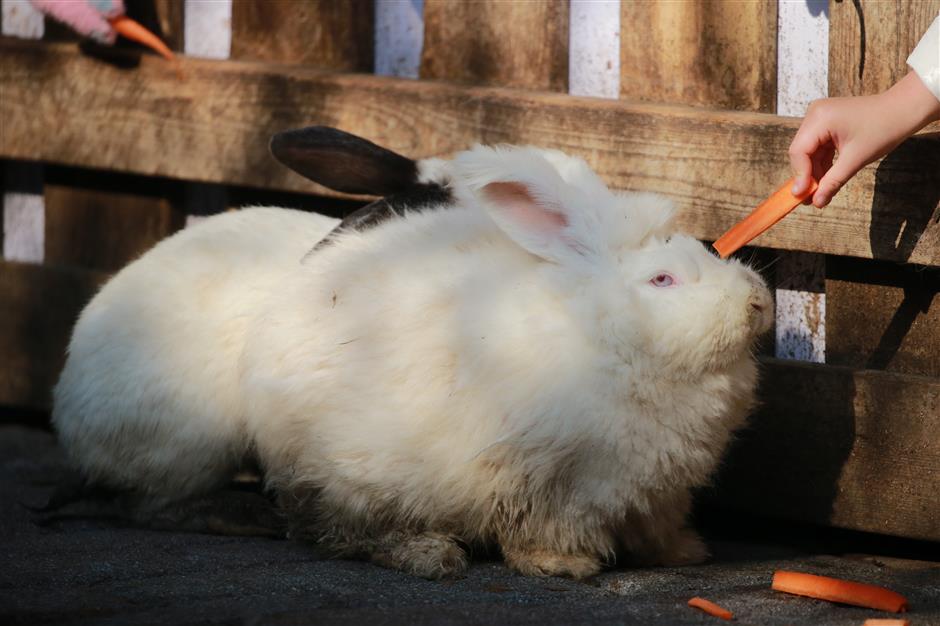 Two big rabbits are seen at Shanghai Zoo in Changning District.
The start of the Year of the Rabbit is just around the corner. Do you know what's behind the Chinese zodiac?
A variety of rabbit-themed activities will be rolled out at Shanghai Zoo in Changning District to answer that question.
The zoo is home to several species of rabbits such as the Angora rabbits, who are currently the superstars of the zoo.
Science activities will be held at the zoo during the Spring Festival holiday along with lectures on rabbits.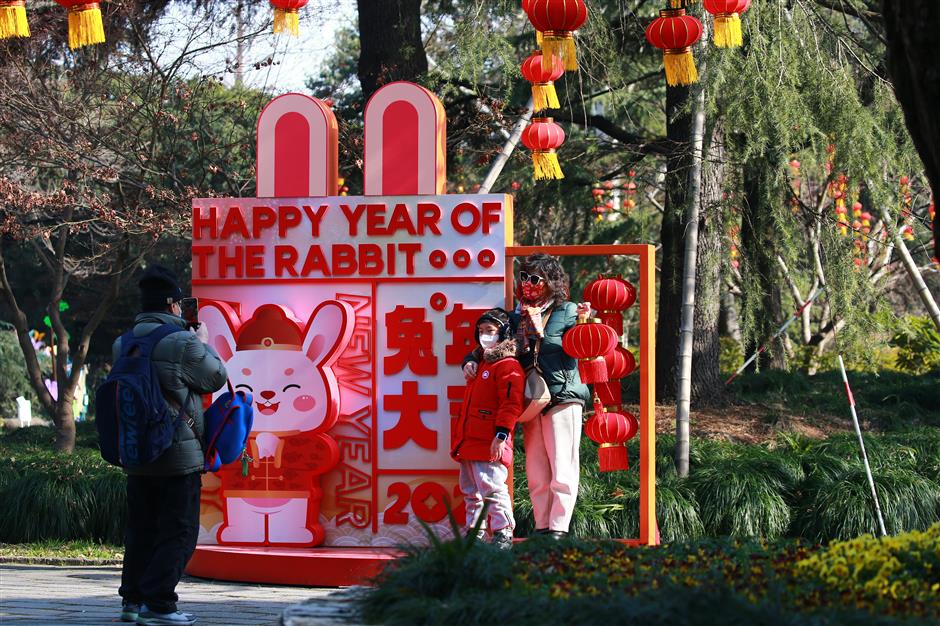 The zoo has been spruced up for the Spring Festival.
A three-kilometer walking track in the shape of rabbit has been created at the zoo and visitors are invited to take a walk and answer questions about rabbits during the trip to win prizes.
The zoo has been decorated with red lanterns and rabbit sculptures.
A rabbit zodiac culture exhibition, highlighting the evolution of Chinese zodiac culture, is part of the activities.
Children will be taught to make rabbit lanterns at the zoo during the holiday.
A rabbit at the zoo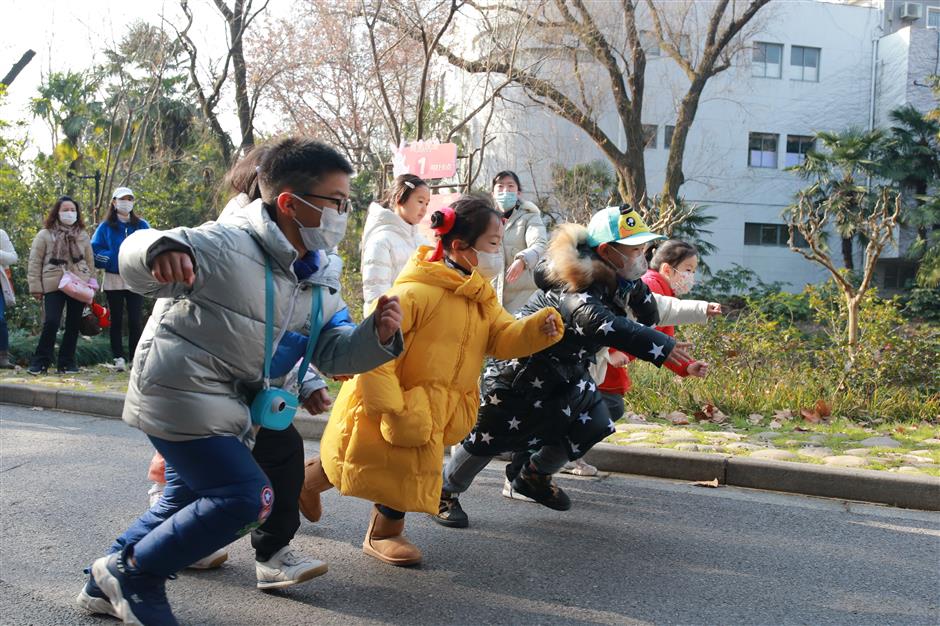 Children run during an activity at the zoo.
A pair of rabbits at the zoo
Source: SHINE
Editor: Wang Yanlin