One East fuels the city's nightlife economy
2021-11-25
One East
Among an array of dazzling shopping malls opening this month, One East at the South Bund is dedicated to fueling the city's nightlife economy.
Unlike other malls, which usually close their doors around 10pm, One East extends its operating hours to 5am the next day, featuring mostly nightclubs – true to Shanghai's moniker as the city that never sleeps.
In the "All day garden," there stands the first Chinese branch of the world's top hip hop club 1 OAK, the first Shanghai location of China's well-established Music House, the first billiards-themed INARI CLUB in Shanghai, and a new rendition of China's top nightclub SPACE PLUS.
The "All day garden" is quite literally a garden that is open all day. The outdoor garden links the mall's daytime retail and nightlife entertainment area. Actually, the mall's tenants can choose to close doors 10pm, or 2am and 5am the next day, as to meet different demands, especially Generation Z's social nightlife.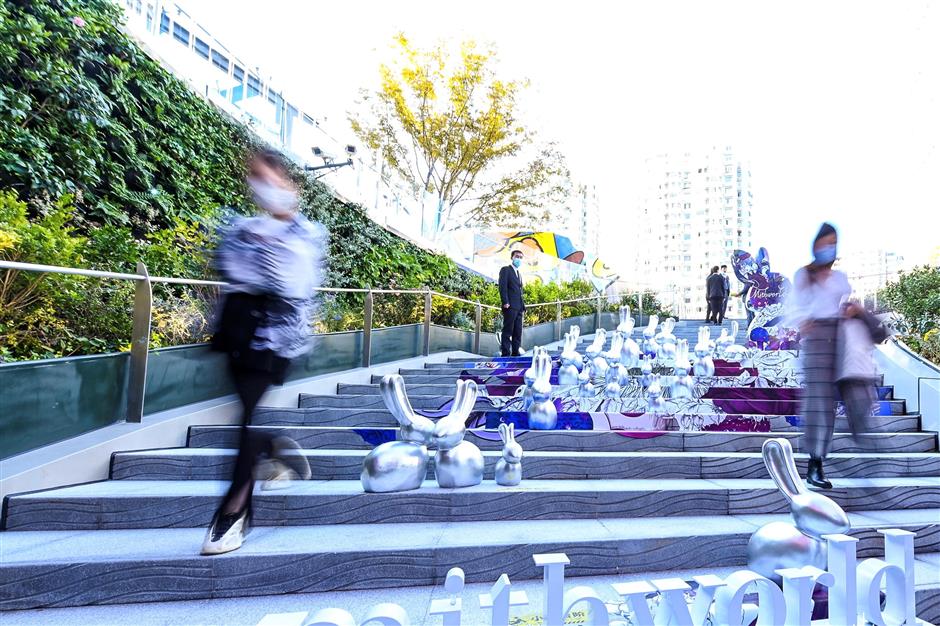 The mall, on the Huangpu River waterfront, is near to nearly 800,000 residents and 200,000 office workers, with 67 percent of them aged between 20 and 49, who are believed to pursue an exquisite and trendy lifestyle. Therefore, the nightlife is the mall's feature.
According to iiMedia Research, China's nightlife consumption account for nearly 60 percent of the total retail sales, and in 2022 it is set to rise to 40 trillion yuan. A report by China's Ministry of Commerce shows that in urban areas, 60 percent of consumption occurs at night, and more than half of the revenues of big shopping malls are made between 6pm and 10pm. Generation Z, a group born between 1995 and 2009, is the main driver of the nightlife economy.
Liu Min, deputy director of the city's commerce commission, said that new commerce landmarks are popping up in Shanghai during the city's development toward becoming a consumption center.
Source: SHINE
Editor: Cai Wenjun