Volunteers a blessing for Spring Festival
2020-01-11
A volunteer makes paper-cutting items for travelers at Shanghai South Railway Station on Friday.
Some 38,000 volunteers will be serving citizens and travelers across Shanghai during the Spring Festival holiday.
A citywide volunteer campaign was launched at the Shanghai South Railway Station to present the wide range of voluntary services during the 40-day annual Spring Festival travel rush which started on Friday.
Volunteers in culture, transport, garbage sorting and security will offer 60 services to travelers and local senior citizens. Representatives of the volunteers pledged to create convenient and comfortable "Shanghai experiences" during the festival.
A total of 13.62 million passengers are expected to be delivered from Shanghai's rail stations during the 40-day period, up 4.8 percent from last year. The peak is forecast for January 22, when 580,000 passengers are expected.
About 500 volunteers began work at the South Railway Station in Xuhui District to cope with the increasing number of travelers. They will present two concerts in the main waiting hall every day to help relieve the tiredness of travelers.
Other culture volunteers are writing Spring Festival couplets, making Chinese knots or demonstrating paper-cutting and mud sculpture at the station as a festive blessing for travelers. Free haircuts and medical consultations are also provided.
The railway station is also offering bilingual services at visitor counters for foreign passengers. New graduates from local universities are staffing the counters.
Volunteer services for the festival have also been launched at the Wusongkou cruise liner terminal, Shanghai Railway Station, Shanghai Long Distance Bus Station, Yuyuan Garden and the West Bund waterfront.
Citywide, volunteers will help clean apartments for elderly people living alone, perform traditional Chinese opera at community activity centers, offer free medical services, promote garbage sorting knowledge as well as patrol local neighborhoods to ensure safety while discouraging the setting off of fireworks, which is banned within the city's Outer Ring Road.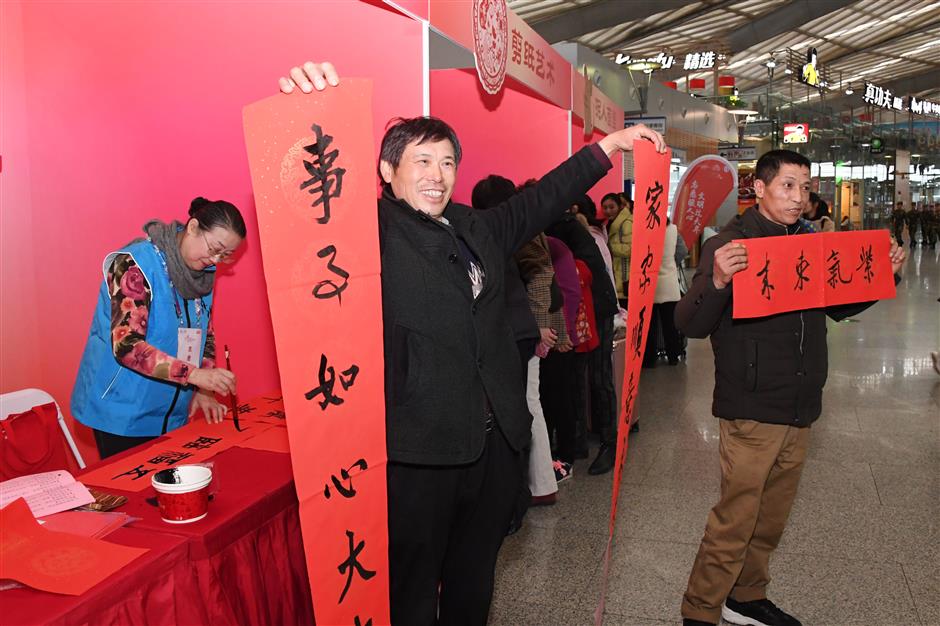 A volunteer writes Spring Festival couplets for travelers at Shanghai South Railway Station on Friday.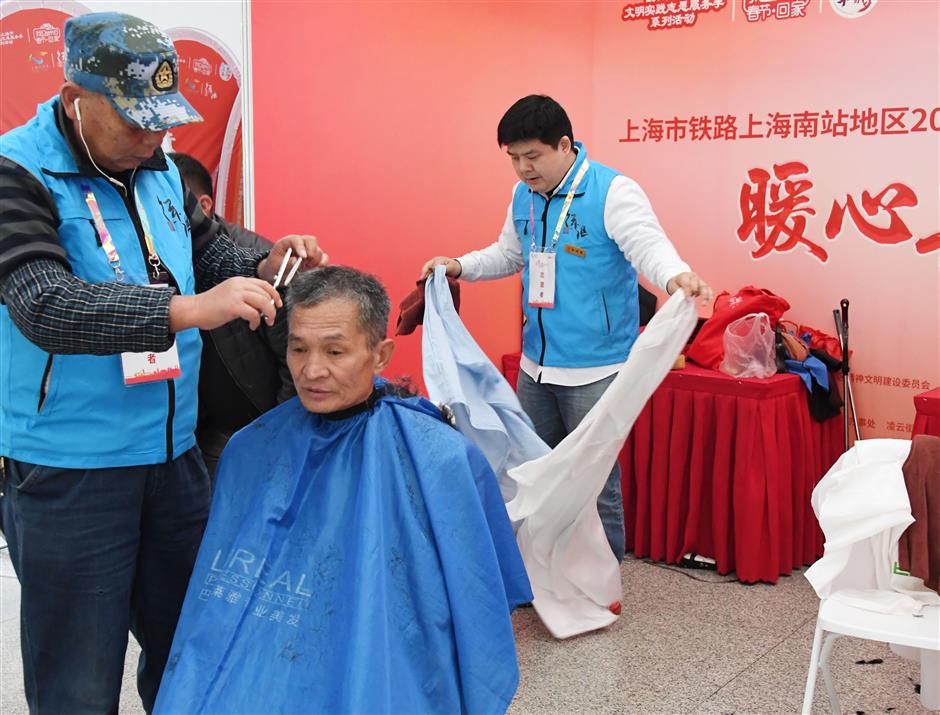 Free haircuts at Shanghai South Railway Station.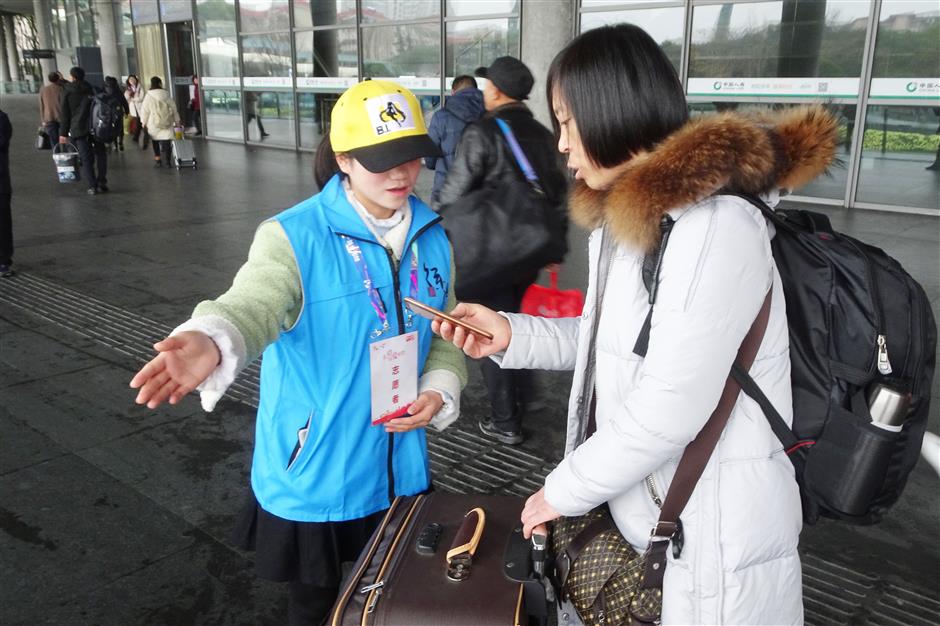 Over 500 volunteers will be helping travelers during the Spring Festival travel rush that started on Friday.
Source: SHINE
Editor: Cai Wenjun