920 Love Season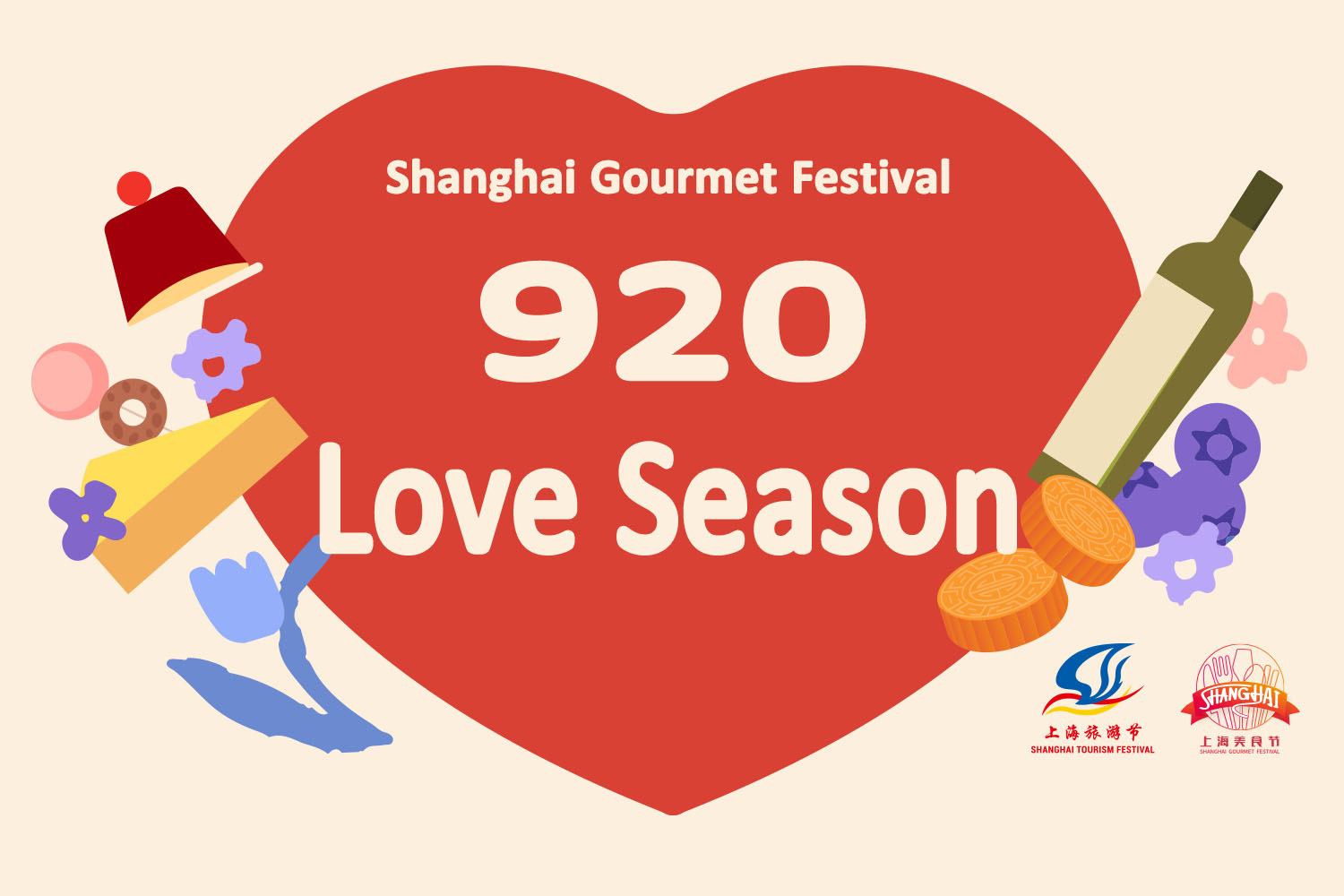 In the sweet early autumn in Shanghai, the "920 I Love You" theme season of Shanghai Gourmet Festival 2021 kicked off, taking people to taste delicious food, shop good things, and enjoy discounts!
"I Love you" Limited-Time Offers
Relying on Shanghai Digital Travel Coupon Platform, a number of famous attractions, hotels and shops in Shanghai jointly created limited surprises and limited-time benefits, inviting you to a sweet date.
Highlight 1: Sweet Gifts
"920 I Love You" offered limited free benefits with many famous attractions and hotels. For example, Shanghai Tower, Worldland Shanghai, ERA 2, Bus Tour, Shanghai Shimao The Smurfs Theme Park, Shanghai Happy Valley and many hotels offered free tickets, delicious meals, and exquisite gifts.
Highlight 2: Attractive Discounts
Limited-time discounts were launched without stop. In addition to free benefits, shops also offered limited discounts and value-added benefits. Many attractions offered half-price tickets. Several hotels of Greenland Hotels and Tourism Group launched buy-one-get-one-free buffets. There were also gifts for consumption.
"I Love You" Online Market
From Sept. 17 to Oct. 6, the "I Love You" Online Market of Shanghai Gourmet Festival 2021 was in business relying on "Discovery Museum Shop". Colorful goods full of love and beauty brought energy.
Highlight 1: OneTouch to Four Counters, Good Things to Shop
Four counters were planned under the double themes of "I Love You" and "Food": the Dim Sum Counter for time-honored brand dim sum, the Wine Counter for selected good wines, the Mid-Autumn Counter for selected Mid-Autumn goods, the Tableware Counter for selected fancy tableware.
Highlight 2: A ¥9.2 Sale Every Night at the Fixed Time, Benefits of Good Luck
From Sept. 17 to Oct. 6, at 21:20 every night, there was a ¥9.2 sale for food, wines, and goods in multiple categories. Good luck brought great benefits.
Highlight 3: ¥9.2 Coupons Applicable to All Goods in the Shop for All Customers
During the event, everyone to "Discovery Museum Shop" could get two ¥9.2 coupons applicable to a thousand goods in the shop.