Zhejiang city rolls out red carpet to Shanghai tourists
2021-05-12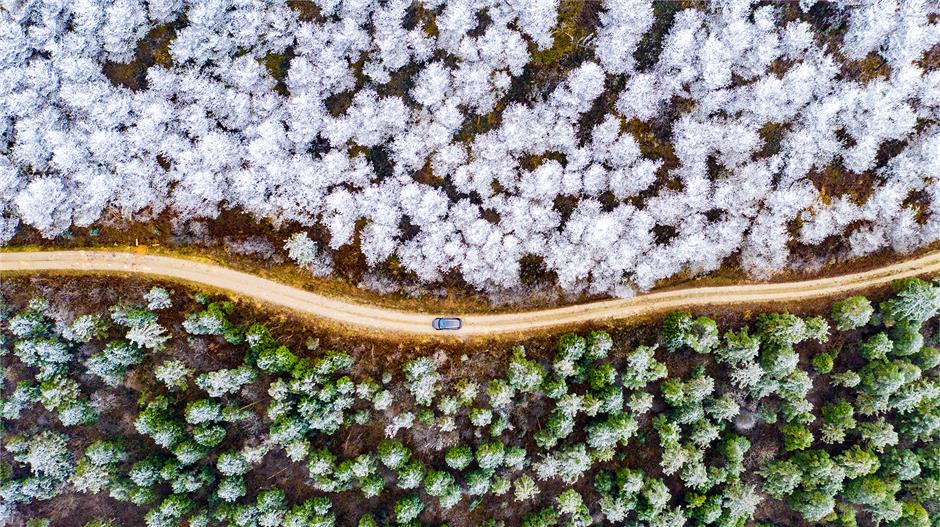 A path along Siming Mountain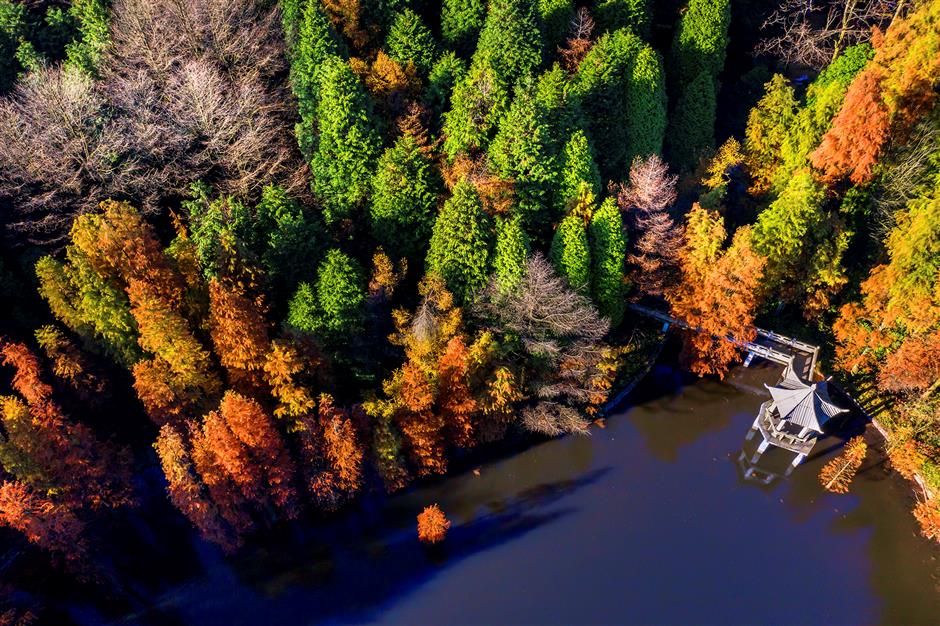 The autumn landscape of the Siming Mountain range
A gently flowing creek in Yuyao
Authorities from the city of Yuyao in neighboring Zhejiang Province released three new tourist routes in Shanghai on Tuesday to attract visitors to the area and appreciate Yuyao's cultural gems and natural landscape.
The Tang Dynasty (AD 618-907) poetry culture route strings together Lianglong ancient town — an important stop for the ancient Tang Poems Road of East Zhejiang, where about 400 poets such as Li Bai (AD 701-762) and Du Fu (AD 712-770) wrote more than 1,000 poems about the area's landscapes — the Baishuichong Waterfall scenic area, the root of Yaojiang River scenic area and other Siming Mountain attractions.
Another route themed around ecology and health winds through forest parks and natural resorts, such as Siming Lake, Xiangquanwan Resort and Siming Mountain Forest Park.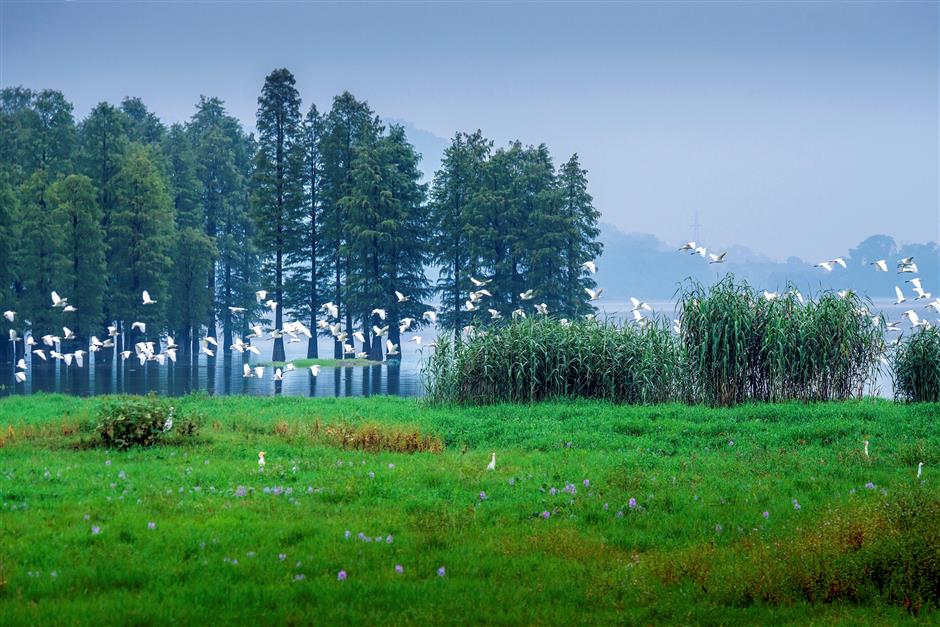 The Siming Mountains provide a beautiful backdrop.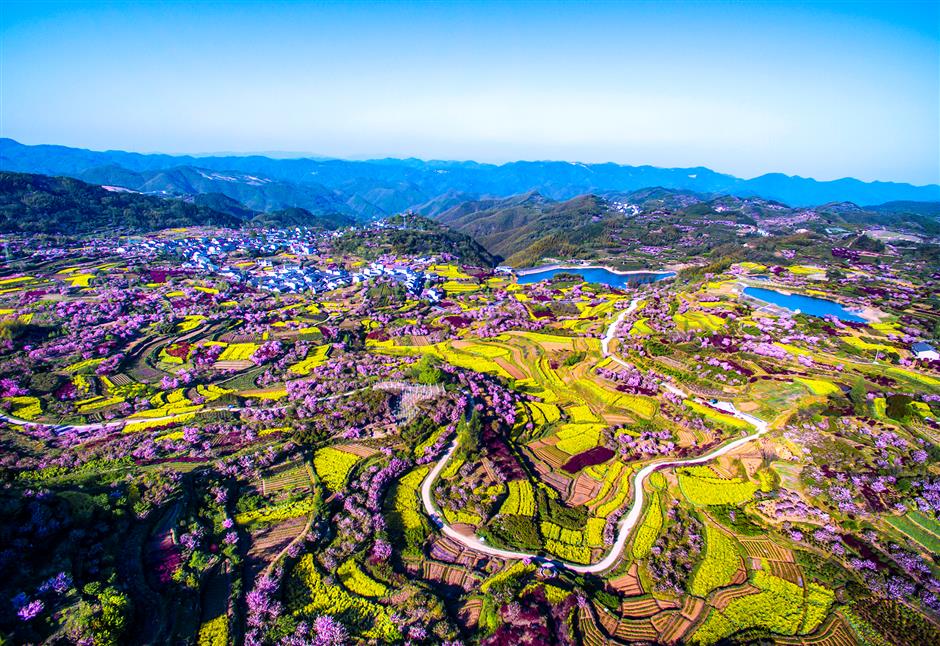 Yuyao's vibrant colors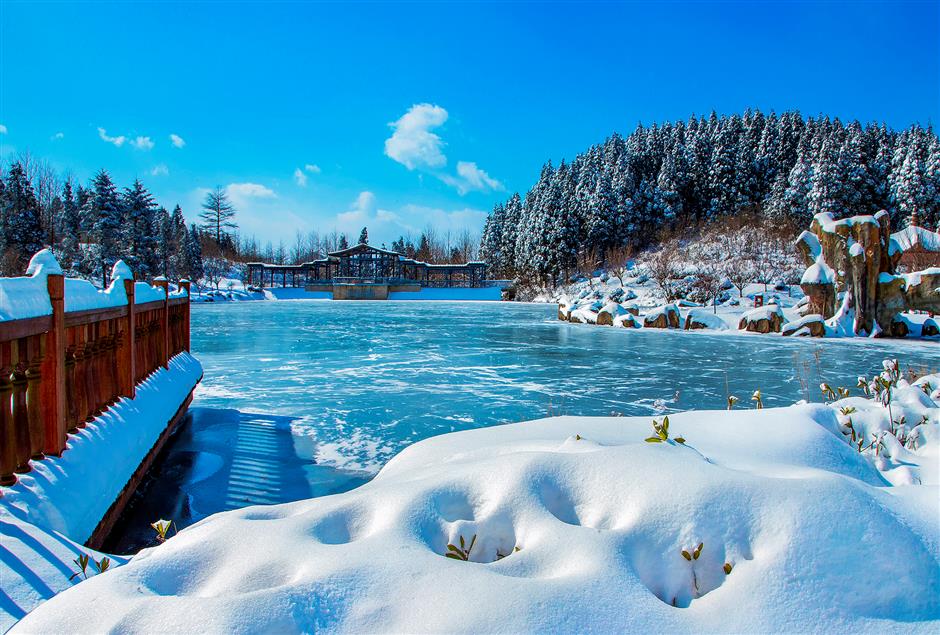 Yuyao's winter scenery
A countryside route that runs through idyllic spots such as Bailu Village and Shilin Village provides an opportunity to savor the tranquility and fun of rural life.
Nestled in the southern part of the Yangtze River Delta region, Yuyao is the hometown of Wang Yangming (1472-1529), one of the most significant Chinese philosophers during the Ming Dynasty (1368-1644).
The Siming Mountain range features lush vegetation, serene creeks, rolling hills and majestic waterfalls — an ideal getaway for travelers.
Source: SHINE
Editor: Liu Qi